Back
6 Mar 2020
Moor Hall is delighted to support Sandy Park Café, a local not-for-profit social enterprise helping young students with special needs & disabilities (SEND) from Sandfield Park School in Liverpool to gain valuable work experience.
Nationally, only 6% of SEND pupils gain paid employment, something we are striving to change.
Moor Hall will host students on educational visits throughout the year, offering first-hand experience in the kitchen. Mark will also create regular dishes for the Café and will support with menu development.
We have also added a discretionary £1 donation to our guests' bill, and will be making regular contributions.
Mark Birchall, Chef Patron at Moor Hall Restaurant said: "It's a fantastic cause to be involved with, it's really important that all young people are given the opportunity to thrive in the working world. Sandy Park Café gives these students a footing into the hospitality sector along with the confidence and skills to succeed, so to be supporting their vision in an official capacity is great."
Mark Hilton, Headteacher at Sandfield Park School, added: "'We are so very grateful to Mark and all his team at Moor Hall for supporting our school. We are all trying to help pupils with special needs and disabilities gain paid employment when they leave school. With the help of Moor Hall and its customers we are able to provide these students valuable work experience opportunities in our community cafe. Since our opening in January 2019, we have trained 23 pupils, some of whom have moved on to supported internships, hoping for paid employment in the near future".
Sandy Park Café is run by Student Futures, a Charitable Trust registered with the charity commission, charity number 1180845. The Sandy Park Cafe is based at 154 Derby Lane Liverpool, L13 6QQ.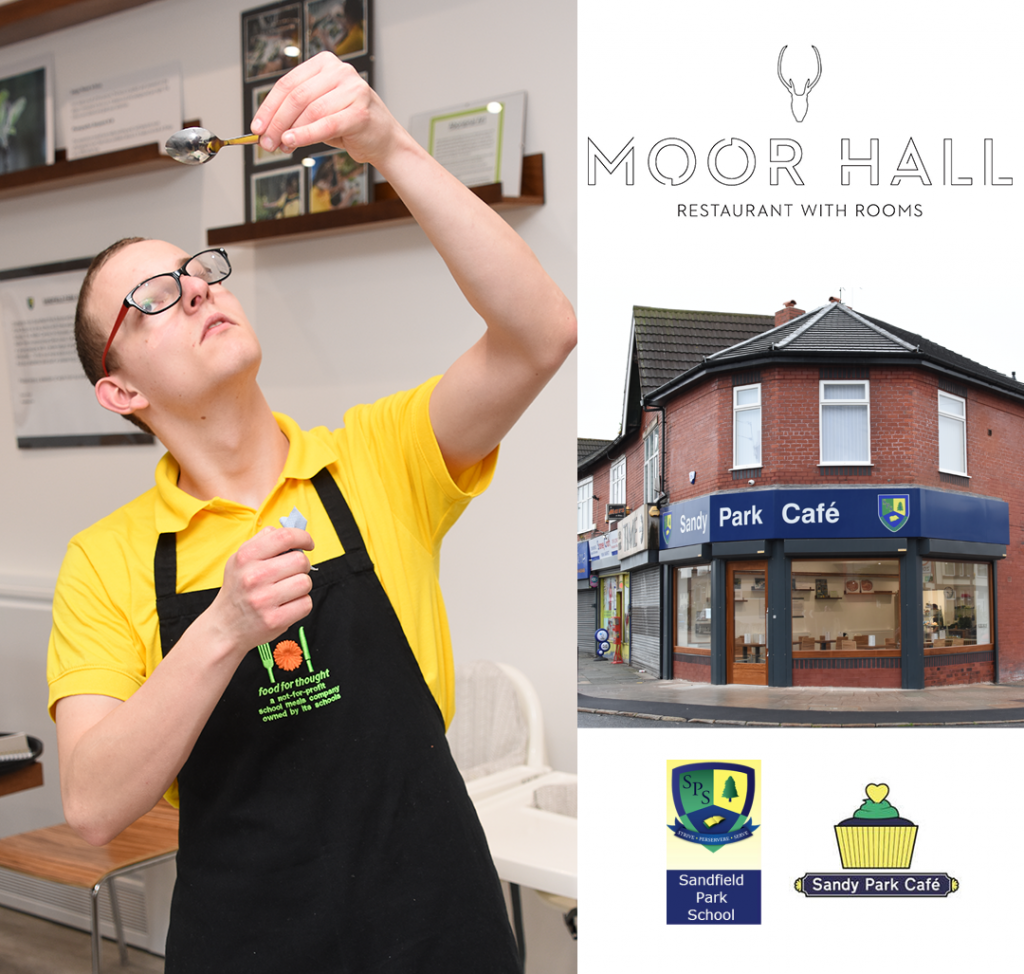 ---
Share this